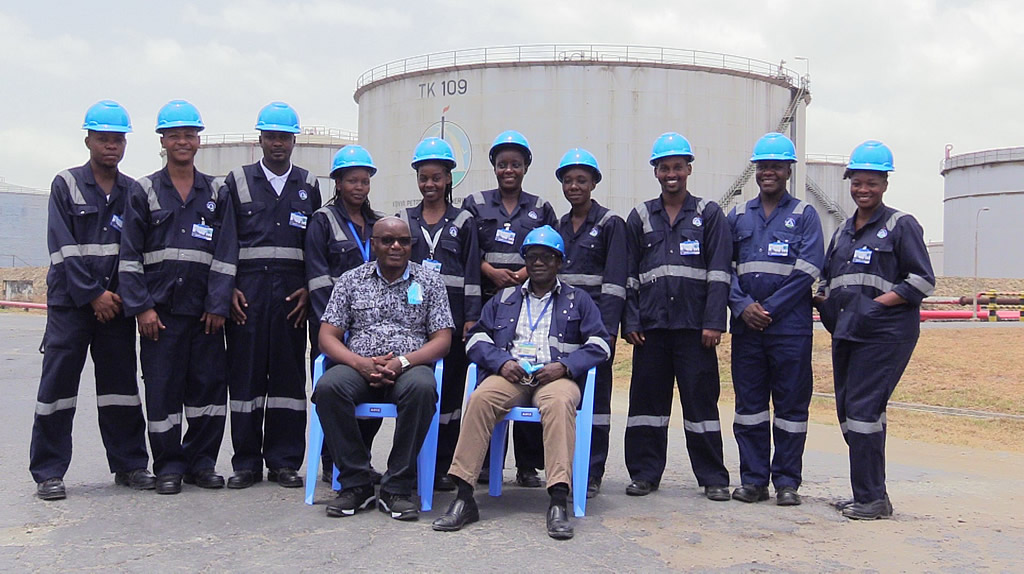 Graduation Ceremony for New KPRL Operators
Employee attrition over the last 7 years has left many departments struggling with less than optimal manning levels resulting in excessive overtime costs, employee fatigue, absenteeism, and stress-related conditions. To mitigate this KPRL embarked on an exercise to replace 10 Operators (from the optimal requirement of 32 operators) in the Movements Department.
The onboarding of the operators is expected to lead to a reduction in overtime by lowering work hours to near normal going forward, as well as providing an additional pool of skilled operators for expected projects coming soon at KPRL.
Following the above process, in January 2022 the operators commenced a two (2) month in-house training session that concentrated on;
Health Safety and Environment Induction.
Basic Fire Fighting.
Refinery Operators, Stock Measurement, and Oil Accounting procedures.
This training will enable the operators to perform their duties in an effective and efficient manner in line with KPRL's Operations Procedures. Below are the proud Operators at their Graduation Ceremony on 4th March 2022 with the Management Team and their Supervisors.