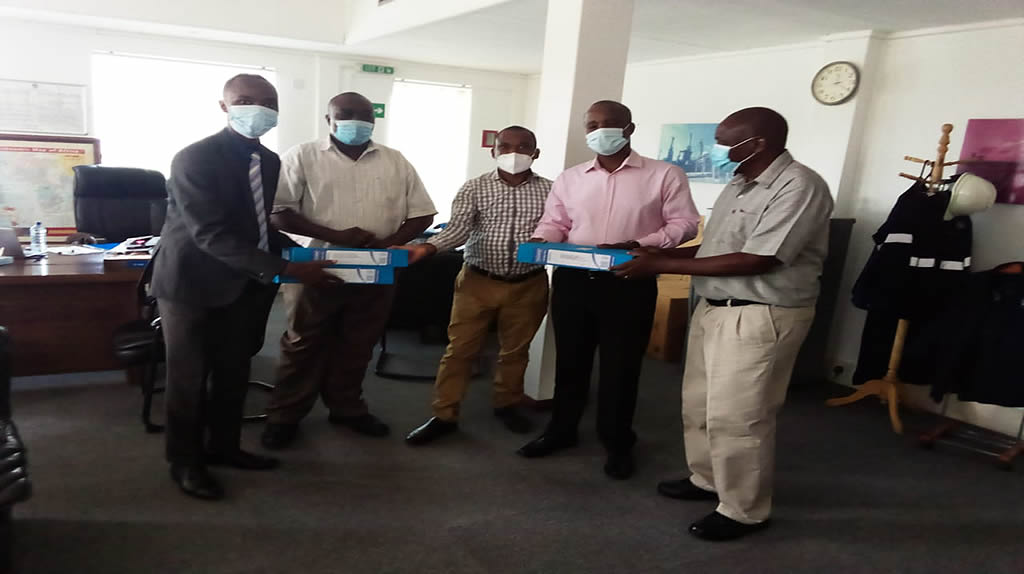 Presentation of Legal and Corporate Governance Audit Report
The KPRL Audit Report FY 2016-19 by Robson Harris & Co Advocates was received by Ag. CEO Mr. Joseph Ndoti on behalf of the Board witnessed by Human Resource Manager Mr. Martin Wahome and Manager Internal Audit and Compliance Mr. Anthony Magor.
In both reports, the corporation has substantially complied with material laws and regulations governing its operation and fairly put in place good governance practices, structures and working systems. The management agreed to work on the areas that need improvement as recommended by the Auditors.
KPRL takes this opportunity to thank Robson Harris & Co Advocates for offering a quality service and delivery in time.